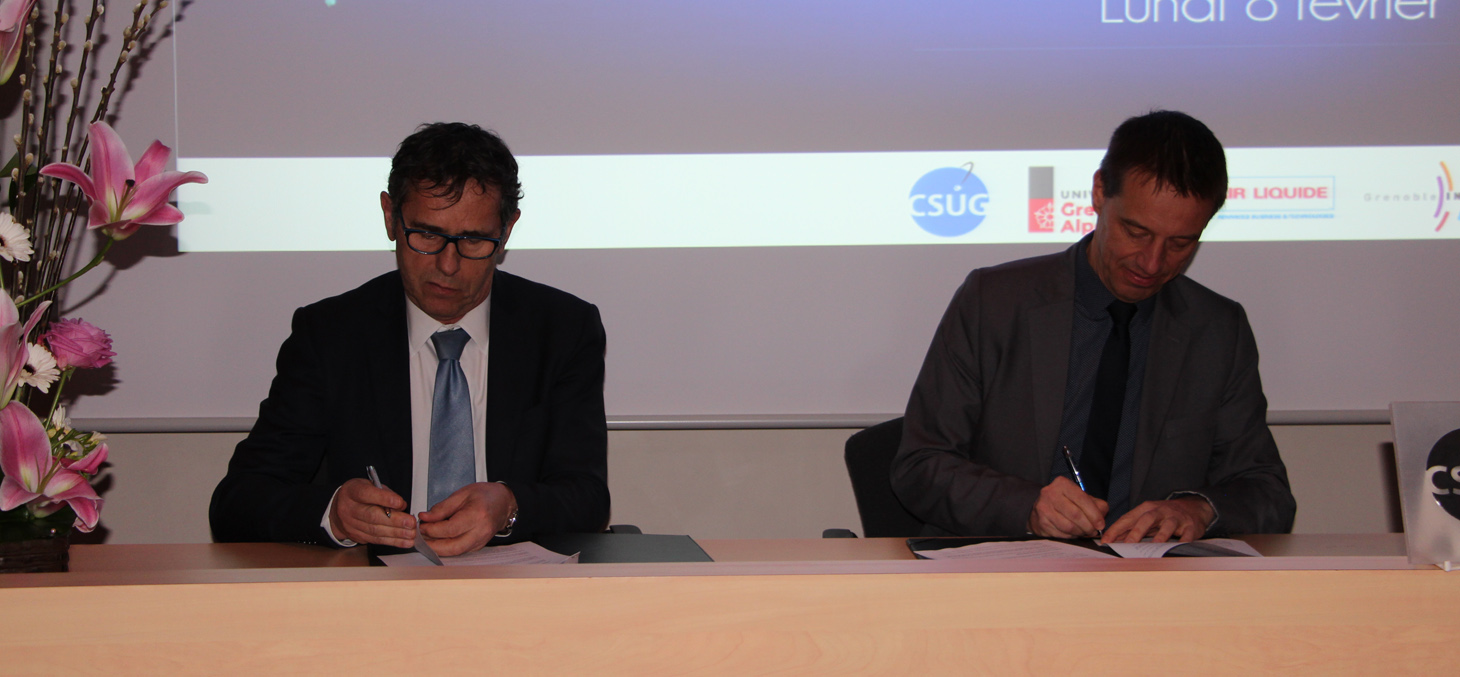 SIGNING OF THE SPONSORSHIP AGREEMENT BETWEEN THE CSUG AND AIR LIQUIDE
Monday 8 February 2016 was a very special day, officially marking the start of a partnership between Air Liquide Advanced Business & Technologies and the CSUG.
This means that the company will offer funding, make its tools and facilities available and share its skills with the numerous CSUG students committed to the various projects. It is a once-in-a-lifetime opportunity for these young people to be able to participate in such initiatives with access to cutting-edge technology.

What's more, Patrick Lévy, Chairman of the Université Grenoble Alpes Foundation, added, "Thanks to our partnership with Air Liquide, a leading player in the space industry, our students will be able to benefit from exceptional resources and support. They will have the chance to study in a way that truly reflects the realities of the business world. A partnership like this is truly what regional solidarity is all about."

It is a promising joint effort that, according to Pierre-Etienne Franc, Vice President of Air Liquide, "will also be a source of inspiration for the development of new technologies that pave the way for new business models".


For more information:
Updated on December 13, 2017